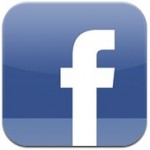 TechCrunch reviews that iOS 6 will contain program-stage integration of Facebook, related to the integration seen with Twitter in iOS 5. The report comes just times following Apple CEO Tim Cook spoke positively about Facebook at the D10 Conference, closing his views on the relationship between Apple and Facebook with the suggestive phrase "remain tuned".

Following significantly speculation, Facebook integration will without a doubt be baked into the latest model of iOS, we've discovered. [...]





To be clear, Twitter will still very considerably be a part of the new iOS (presumably named "iOS 6″ and codenamed "Sundance"), and that company will be keeping periods at WWDC to chat far more about the ongoing partnership (which includes the integration into the forthcoming OS X Mountain Lion). But Facebook integration will be really critical for iOS — tons of apps use Facebook for indication-ups and authentication (many use Facebook as the only way to do this, to the dismay of some). Apple was definitely seeing this activity and recognized that it was time to formally provide Facebook on board.
TechCrunch notes that Apple and Facebook are even now doing work out how sharing items to Facebook will be integrated, provided the varying stages of permissions on Facebook posts. The report also includes the caveat that Apple has been identified to change its mind in the previous, but as of proper now Facebook integration is reportedly established to be unveiled in iOS 6 at Apple's Globally Builders Convention later this month.

MacRumors: Mac Information and Rumors – All Stories